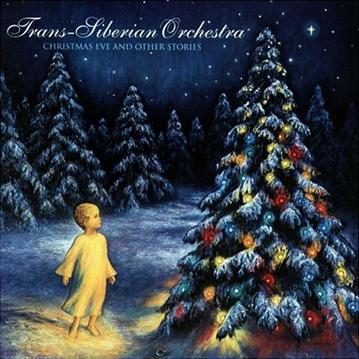 'Tis the season for bragging rights.
By the mother of all things random, I have excellent concert karma. About three years ago, my friend and I went to Akron to see the Trans Siberian Orchestra. After a fabulous show, my friend and I waited in line for over an hour to have them sign our programs. In fact we were the very last people to go through the line. As we left, they started wrapping things up, and we heard the creator, Paul O'Neill, mention that they were going to head over to this restaurant across the street. My friend, an Akron native, turned to him and said, "I'm sorry to bother you, Mr. O'Neill, but I have to tell you, that restaurant is terrible. You'd be better off going to the grill around the corner". To make a long story short, this is how I chilled with TSO.
We became their pseudo tour guides for the night, and after four of the best hours of my life, we exchanged email addresses and contact information. I would have thought that would have been the end, but still to this day every time they come to the Cleveland/Akron area, someone gets in touch with us. I email back and forth with their light guy all the time. They treat me and my friend like more then just crazed fans. In fact, Paul O'Neill sent me a congratulations card when my niece was born last December. Oh yeah, and he has given my friends son a hundred bucks each Christmas since. So in appreciation to the coolest group of rockers that like to get down holiday style, the song of the week is "Wish Liszt" by TSO. Check out our MySpace page and see the awesome video of a Christmas light display featuring this amazing song.
Want to rock out this Christmas? Request a copy of their CD!